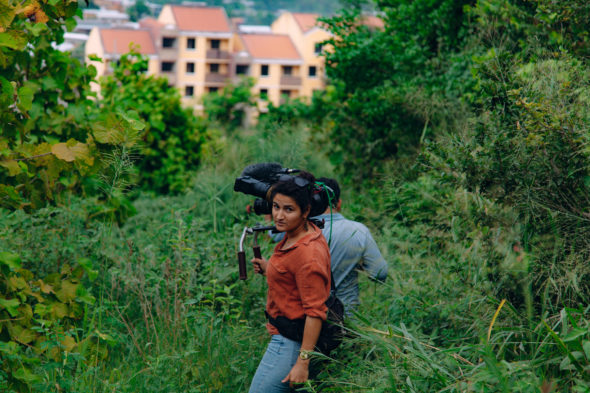 I started writing and reporting for fun throughout high school and college (B.A. Psychology and Political Science) and eventually realised I could reach more people outside of Academia, so I started reporting about a wide range of topics from human interest to politics as I travelled throughout Latin America. It wasn't long before I realised the potential of visual stories. I then completed an M.A. in News and Documentary Journalism at NYU in 2012. That year, my first short film; an experimental documentary called Sound of Vision, was nominated for an Emmy.
With a fresh broadcast journalism diploma in hand I left New York behind to start a new chapter in Peru where I worked as a producer on various Emmy nominated documentaries. During these years I was finally able to tell longer investigative stories through film.
In 2015 I completed another M.A, this time in Conflict Studies and Human Rights. That year I spent several months in Honduras, my birth country and the country with the world's highest murder rate, developing what will now become my feature directorial debut.